Starting today you can log in to Wesconnect using Facebook, LinkedIn, Twitter, Google, Yahoo and OpenID: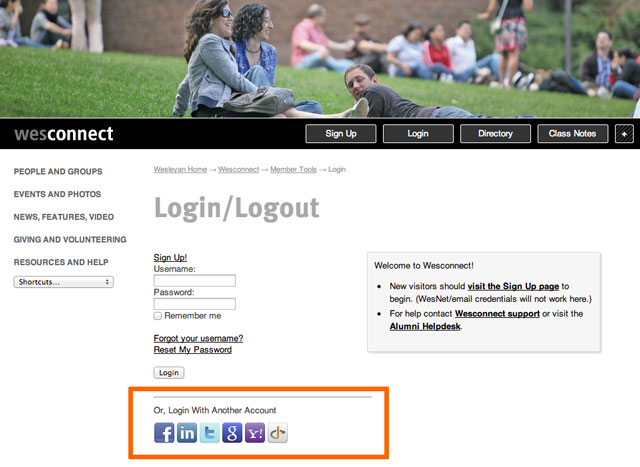 To use one of these networks, click the icon (e.g. Twitter), login at the social site, then log in at Wesconnect. You'll be prompted at each step. The Wesconnect login happens only once. After you've connected your social network account with Wesconnect, the next time you return simply click on that icon and you'll be logged in.
This page will be updated with additional screenshots in the coming days. Meanwhile, please let us know if you have any questions.
Update (April 11, 2013): Here's more information on how to log in using a social site.