Tomorrow—Tuesday, February 14, 2012—the WesNet/E-Portfolio login page will be updated.
The existing page looks like this: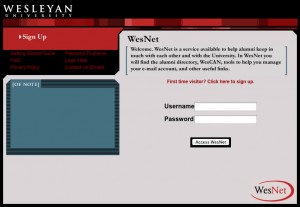 The new page will look like this: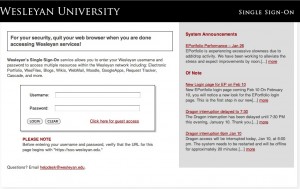 The new login page is called SSO or "Single Sign-On." It will contain a link at the bottom for alumni support. Status notifications from ITS will be available in the right sidebar. For more information visit the ITS New Login Page FAQ.
(This change will not impact Wesconnect.)